Books I've recently reviewed on Goodreads, Amazon, and/or Smashwords:
Books I'm getting ready to review:
I'm currently reading and am halfway through each:
Books I'll be reading next:
Books I have left to read and review: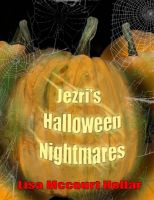 I'm happy to be making progress. I've been so lucky, too, because all of the review books I've read have been fantastic! It's so cool discovering new authors!
I'm working on setting up my reviews to be posted here also. I'm just super slow, lol. ;) I've also been soooo lucky and have won an embarrassing amount of books from blog giveaways. I have a pile of books (e-books, paperbacks, and even hardbacks!!) I can't wait to dive into. These rainy fall days are the perfect kind of days to read in my opinion! Love curling up in a warm blanket with a great book while it's cold and rainy outside! :D